Il y a quelque temps, je suis tombée sur cette photo :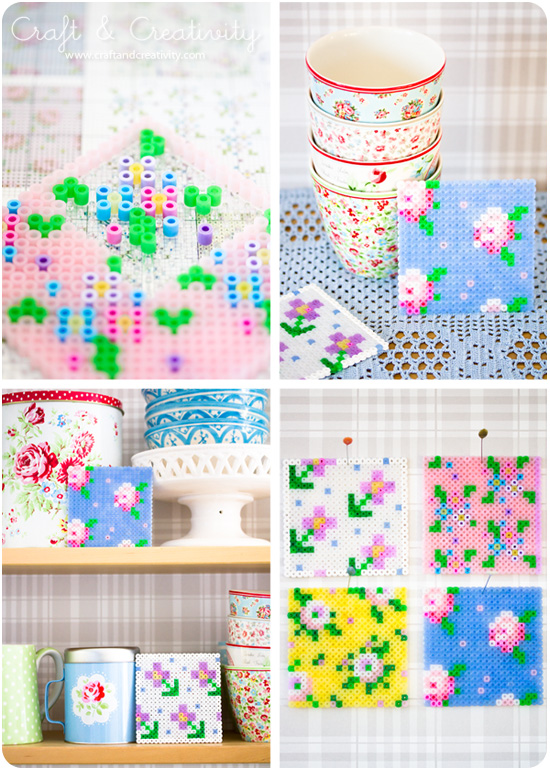 J'ai trouvé ça trop joli et j'ai donc voulu reproduire ces modèles.
Une fois terminé, je me suis demandée ce que j'allais en faire et finalement j'ai décidé de les accrocher au mur. Je les ai donc cloués et voilà le résultat :
Je progresse lentement mais sûrement dans la déco de notre appart!
Translation :
Some hama bead pattern I found on internet that I love and tried to reproduce.